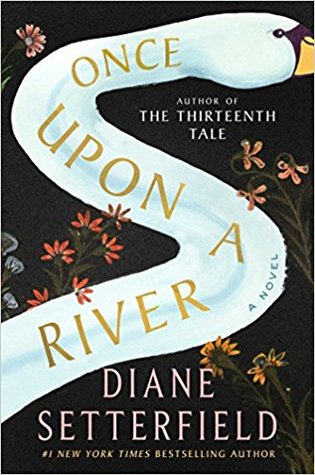 Title: Once Upon a River
Author: Diane Setterfield
Series: Stand Alone
Genre: Fantasy/Folklore
Published By: Atria (December 4, 2018)
Source: ARC Provided by the Publisher (in exchange for an honest review)
My Rating: 4 Stars
Book Description:
A dark midwinter's night in an ancient inn on the Thames. The regulars are entertaining themselves by telling stories when the door bursts open on an injured stranger. In his arms is the drowned corpse of a little child.
Hours later the dead girl stirs, takes a breath and returns to life.
Is it a miracle?
Is it magic?
Or can it be explained by science?
Replete with folklore, suspense and romance, as well as with the urgent scientific curiosity of the Darwinian age, Once Upon a River is as richly atmospheric as Setterfield's bestseller The Thirteenth Tale.
Beautifully written and executed, Once Upon a River feels like an old timey classic told through an imaginative narrative that immediately grabs your attention and refuses to let go.
Filled with magic and wonder, romance and adventure, all beautifully rich in detail and lore, this is very much the Setterfield from The Thirteenth Tale that we all know and fell in love with.
Filled with intricate twists and turns and mystery that will keep you guessing, this will keep you eagerly turning the pages as you are caught up in the magic and beauty of it all as it slowly unfolds page after page.
*All thoughts and opinions are my own and were not influenced by the author or publisher. I was not compensated for this review.*