It is that time of year again where I start to comprise a list of all my favorite (4.5 or 5 star reads) for the year.
And first up is Unhinged by A.G. Howard. Not only does this have an absolutely gorgeous cover but it lived up to its predecessor Splintered. This was ever bit as dark and delicious as Splintered but it took it further. So much character growth that I fell in love with them and Howard's writing all over again. This is a must read sequel of 2014.
Talk about deliciously dark, this novel lives up to that description and then some. Truly a stand out retelling with so many new twists to the story that you won't be able to help but fall in love with it.
This was every bit as awesome as the first. It has all the same elements and characters I fell in love with in Scarlet and then took it further with more action, more adventure, more secrets and a whole lot more romance. I couldn't have asked for a better sequel.
This is one duology you don't want to miss one. The first book in the series, Mind Games landed on my list for 2013 so it is no surprise that the sequel did as well. Ms. White is a genius and she brings the series to a close with a stunning bang.
This was dark and bloody and even a little terrifying in the what if's of it all and I loved every single bit of it. A dystopian that will stand out in 2014 for sure.
This is one of those reads that you just need to pick up and experience for yourself to truly appreciate it and understand how engrossed in it you become. This was a very unexpected and fun read.
Yep, I waited way too long to pick this one up but when I knew the movie was coming out I knew it was now or never. So very glad I choose to read this, it was amazing!
So very sad to see this series end but what a way to go. I loved every minute of it and can't speak highly enough at just how kick butt this whole series is.
I would normally say this type of book just isn't my thing but it so is now. I loved, loved this so very much. I can not wait for the sequel, I have to know what happens next!!
I know not everyone felt the same way about this one that I did but I couldn't help it, it was fascinating and chilling that everything that took place in this, I could really truly see happening in the future. I love reads like this one!
Loved, LOVED this book! I actually read both (this is a duology) but the first was by far my favorite although the second was fabulous as well.
I love dystopians that feel real, that you can imagine happening to us someday and this falls right into that category.
Anyone who knows me knows that I usually have a very love hate relationship with books about angels and demons but this whole trilogy was amazing and I loved every single minute of it, a rarity for me. I even love how it ended, which, lets face it, these days is saying something.
This is a must read trilogy for any YA Fantasy/Paranormal lover.
So I am way past the second book in this series but since this is where I started this series this year I am only posting the pick for the second book, but, this series rocks. It has quickly become a favorite and on my auto buy list. I am eagerly awaiting the next book out.
Higgins has quickly become my favorite contemporary romance writer. I just adore all of her books and her latest installment is no exception. I love small town romances and these have everything I love in them, humor, a sweet (and steamy) romance, great main characters and that small town feel I crave every now and then.
All of her books are fabulous and all of them can be read as a stand alone, even the series.
Chelsea Fine is one of those quiet authors. She isn't well known and you usually don't see a lot of hype about her books but you really should because she is a fantastic writer and her stories get you right where it counts with the heartbreaking characters and the sweet romances and very real feeling situations. There is no doubt she is another one on my auto buy list.
Armentrout has done it again with another series that is sure to be a hit with the YA lovers out there. Originality, steam, humor, action and adventure. This one is sure to win your heart and leave you craving for more.
If you like historical romances this is one author you really need to check out. All her stories have a feisty heroine and a swoon worthy hero not to mention a romance so sweet it will make your teeth ache. Gist is another favorite of mine I sadly just don't make enough time for.
Okay both of these reads by Bloomsbury's new line weren't 5 star reads but they were stinkin' adorable and deserve to be on this list because they were so darn fun to read and I feel in love with the characters.
Each book has a romance theme but they are all written by different authors. I so look forward to reading more from this line in the future because these are the reads that I crave and devour. They are the perfect summer time, spring time, winter time, okay, anytime reads.
This series is amazing and just keeps getting better and better. I am so sad there will only be one more read. These are dark almost gothic feeling historicals with just a touch of paranormal. I love them and highly recommend both books in the series to anyone who loves either genres.
Why oh why did I wait so long to start this series? It is fantastic and not your usual YA book. So far I have only read the first book and the novella (highly recommend you read all the novellas) and I am in love.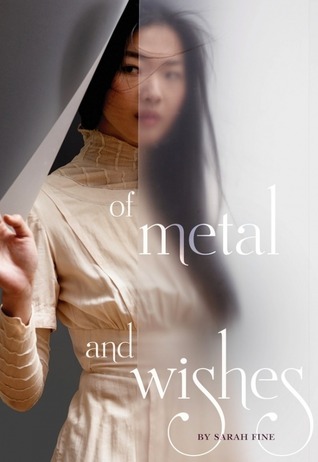 Sarah has yet to let me down with her amazing writing abilities and her knack for making you fall in love with her characters and the dark desolate worlds she creates, her newest YA novel is no different. This was amazing and one any lover of books (not just the genre) needs to read.
Crushed is the second book in the Soul Eaters series and it was fantastic. This is such a unique YA series with a sarcastic heroine that is anything but the hero of the story. Meda..is, well Meda and someone you don't want to miss out on.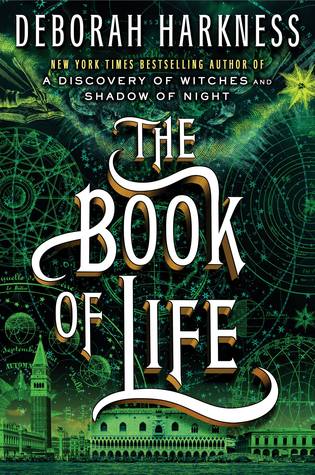 This is the third and final book in the All Souls Trilogy and it was so bittersweet and truly everything I could have hoped and asked for. I am in love with this series and can't recommend it highly enough. Anyone who loves both the paranormal and the historic really needs to read this one.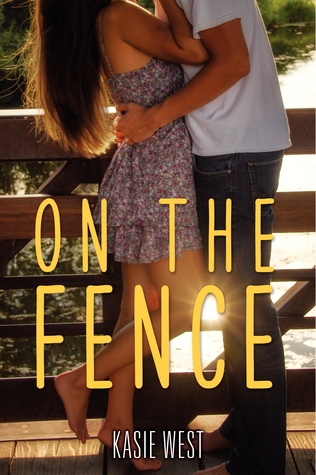 Kasie West is a genius. Anything she writes is gold but her latest book is by far my favorite of them all. This was such a sweet endearing book without being overly so. I think this one will appeal to almost anyone.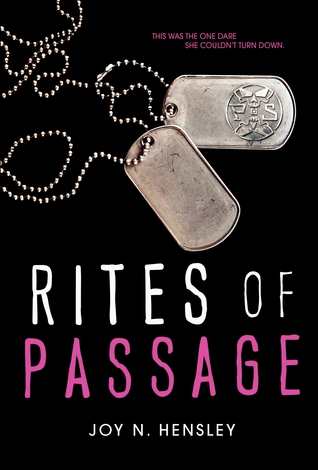 If you are getting tired of the same ole same ole in the YA genre then this is one book you have to read. It was such a breath of fresh air. I can't recommend this one enough.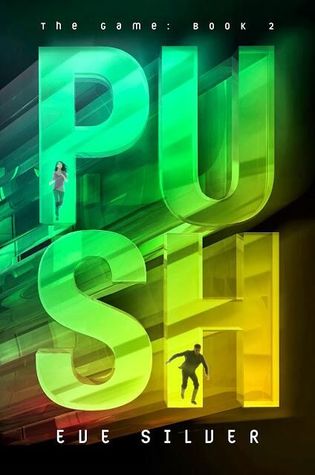 Oh how I love this series and you don't even have to be a gamer to get it. I was blown away by the first book in the series and Push, the second book was even better.
I love a good witchy read and this one was so unexpected. I didn't go into this expecting to fall in love with the characters but I sure left it with my heart stolen.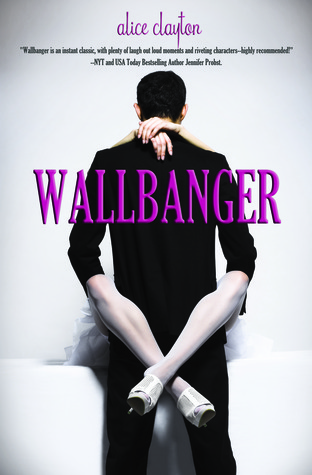 I know what you are thinking, this one looks very...questionable but I promise you, this isn't erotica. It does have it's naughty moments but most of them are just downright funny. Yes there is some bad language but you will be laughing so hard at times that you will be crying and Simon and Caroline are two people you don't wan to NOT meet.
Fans of Hoover will know that adding her latest book to my most loved reads this year is a no brainer. She is a master at what she does and what she does is write amazing, heart felt stories. Absolutely LOVED this.
While this one wasn't a 5 star read for me, it did totally mess with my head and it is completely unique so I have to give it a shout it. If you want something different, you need to try this book.
I know what you are thinking with this cover, trust me I do but no, this is NOT erotica, not even close. This isn't YA or even NA either. It is a adult read. This book, this book is so fabulous that I don't even know where to begin. You just need to read it and trust me on this one, it will be worth it.
There is a lot of power packed into this short read (less than 200 pages) and it is one that you do NOT want to miss out on. So many feelings while reading this. I thought about it long after I put it down.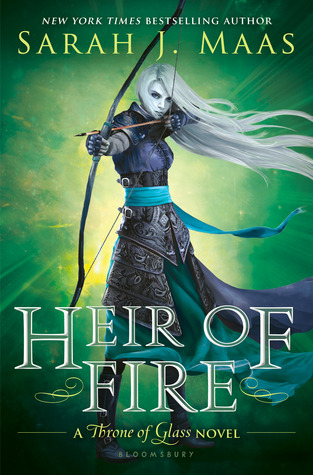 This series is by far my most favorite series out there in the fantasy department. For those that know me, that is saying something. Fantasy normally just isn't my thing but I ADORE this series. So. Darn. Good!
Raybourn is my go to author for an outstanding historical mystery. She is the master at detail and creating unforgettable lovable characters. I adored her newest release.
This is by far one of my favorite adult PNR series. I just love every single thing about it and the best part? The best part is that it is so darn funny. I have a good laugh every single time I pick one up and this is one of the few series I read as soon as they release.
I was eagerly waiting for this read by Claudia Gray and it was worth it. It was simply put, fantastic and everything I have come to expect from her writing. By far my favorite read about parallel universes yet.







It isn't a mistake that this is the second book by Sarah Fine that is on this list, she is an amazing writer and her Guards of the Shadowlands is by far one of the most unique, dark, and just down right fun series out there in YA literature. She is talented beyond relief and while the series coming to an end was bittersweet, it was also so well done that it was hard to be sad that it was over.




This is a series you just need to read for yourself. So well written and voiced. Blue and her Raven Boys are fabulous and I have loved every single book in the series so far and it will be so sad to see it end next year.

This trilogy has the perfect blend of historic, romance, and paranormal. It is by far a favorite and the ending was magnificent and everything I could have hoped for. I will be eagerly awaiting whatever LaFevers writes next. And yes I know the second book is also on this list but it is only because they are both just that good.

What can I say about this series other than it is freaking fantastic? By far in my top 5 UF series out there. Cecy is an amazing writer and I love everything about this series. It manages to rip my heart out one chapter, piece it back to together another and then start all over again all while laughing and smiling and yes, even crying along the way.

This is another one of those series that blends genres seamlessly and things just work. The romance, historic, and the paranormal. I mean honestly, what more could a girl ask for?
If you want an absolutely sweet (clean) story that packs a punch, this is the story for you. Oram knows how to write and she writes them well.
This book and author took me by surprise, not only was I not expecting to fall in love with it but I wasn't expecting it to make my top 10 reads int he dystopian genre either. Absolutely loved it and, it is all told in the male POV!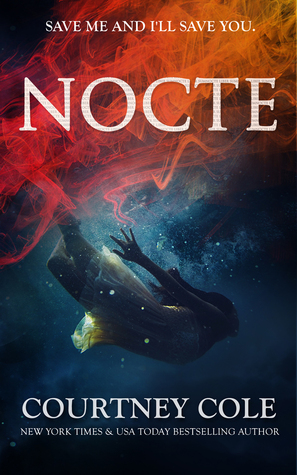 This might not quite have been a five star read but it was a kick butt one. Another historic paranormal that completely took me by surprise. And the best part? This is a stand alone. Perfect for when you just want a great entertaining read that isn't a part of a series.






While this wasn't a 5 star read, it did totally mess with my head and play with my emotions and I can't wait for book two so it deserves to be on this page.
Is there anything this author can't write and write well?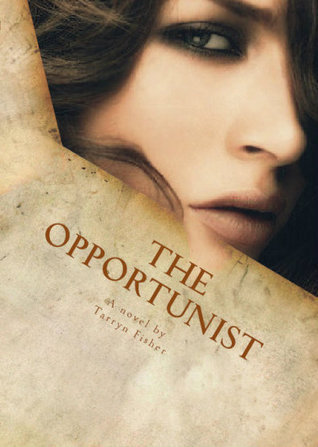 This is actually al trilogy and every single book was just as good as the one before it but to keep it in organized somewhat, I am just placing the first book here, but I really did love them all.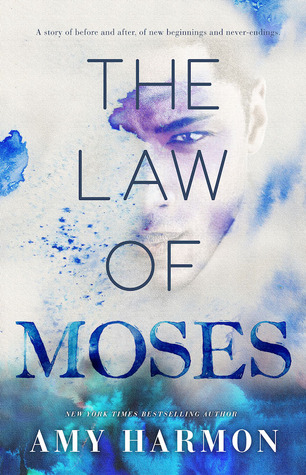 Another book that messed with my emotions in such a good way. Just the right hint of mystery, romance and a touch of the paranormal. Absolutely LOVED this one.