It has been so nice to be on a small break for the holidays but with the new year fast approaching, I had to do one last post all about books and what better post than those outstanding reads of 2016 that really stood out and impacted me in some way or another. So, without further ado, my top ten reads of the year.
To see all my favorite reads from the year check out this tab HERE.
It was really hard to narrow this down to ten reads but when I really thought about it, these are the ones that stood out to me the most. They may not be classics or even the most well written or political but they were ones that either changed my views on certain things, impacted me emotionally, or just ones that I plain and simply had fun with.
In no particular order here they are:
The Others by Anne Bishop. I have loved this series from the very beginning and it really is like no other. It will be so very very hard to say goodbye to it when the last book releases in March, I am not ready to say goodbye to any of these characters yet and I don't think I ever will be.
The Passage trilogy by Justin Cronin, I admit, I'm so glad I waited to start this series so I didn't have to wait three long years for the last book but even if I would of had to, let me tell you, it would have been worth it. I loved every single minute of it and one that I am so happy I took the time (with each book over 800 pages it was a lot of time!) to read and love.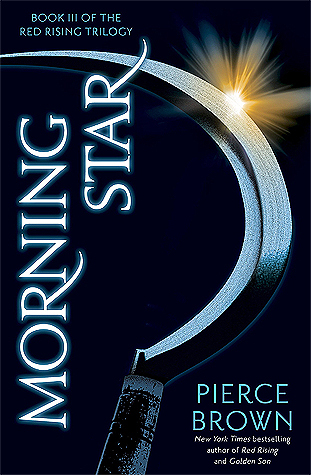 The Red Rising trilogy by Pierce Brown. One of the very few YA series out there that not only didn't read like a YA series but also ended so well. Let's face it, in trilogies lately, especially in YA, more often than not, that last book is a stinker and almost makes you regret starting the series at all but this wasn't like that at. All. It was fabulous and I couldn't of been happier with all of it. If you haven't tried this one yet, run and do it, so worth it.
The Deadwood Humorous Mystery series by Ann Charles. I'm ashamed to admit I've had the first book in my TBR pile when it was first released, oh about 5 years ago (ahem, so embarrassing) and for whatever reason never got around to them but I'm kind of glad I did wait because now with seven books out and a couple of shorts, I can totally binge read them and this is a series you want to binge read. It is so much dang fun! In fact Doc, just might be my new book boyfriend. This series has a little bit of everything in it. Romance, mystery, a paranormal edge, adventure, and lots and lots of humor. I just adore it.
I don't read a ton of historical but when I do, I'm very picky about it and Julianne Donaldson is one of the best out there. In fact, I read her other novel Blackmore and loved it just as much, so, Darn. Good. I can't wait for her new release next year, it can't get here fast enough!
Cainsville series by Kelley Armstrong. I already knew Kelley was a genius when it came to unique world building and lovable characters but if I did have any doubt before, this series but it to rest. I have adored it and been hooked on it from the very beginning and I just can't get enough of it. It is one of the few series I have no issues at all with paying the ridiculous kindle price for, I love it that much.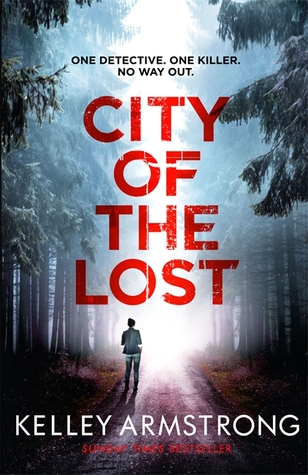 Speaking of Armstrong, good thing she also has this new series out to keep me occupied with I wait for her Cainsville because it too, is just fabulous and after the first book, I too am already hooked on it. I adore this kooky town and the kooky characters and the mystery aspect always keeps me on my toes and keeps me guessing and turning the pages right up until the very end.
The Graveyard Queen series by Amanda Stevens. I too have loved this series from the very first book and they just get better as they go. These are ones that once I pick them up, they are so very hard to put down and they are perfect for when you want a little romance, a little mystery and a whole lot of scary! They are so good, if you haven't tried them, please do. This series needs more love, they are just wonderful and very underrated.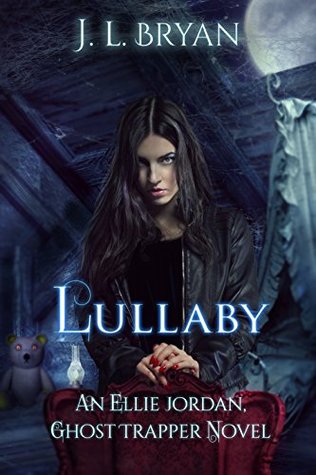 I have to mention this series because once again, it is one that I get hooked on when ever I pick them up, The Ellie Jordan Ghost Trapper Series by J.L. Bryan
.
I love how spooky it is and how much the characters have grown
over the course of the series. It's just an addicting series that has it's lighter moments along with the darker and I love the mix of the two. If you haven't tried it yet definitely do so and the first book is still free on Amazon right now so you have nothing at all to lose by trying it.
What can I say about the Throne of Glass series by Sarah J. Maas that probably hasn't already been said before? Seriously Sarah is just an amazing author. The world she has built here is both fantastical and completely believable with characters that are every bit as addicting as her writing style. It continues to be one of my favorites and I can't wait to see how the last two books will all play out.
I have so many other series and books that I want to add to this list, truly I've been very lucky this year and have read a ton of great reads but these are the ones that days, weeks, months even, after putting them down and finishing them, I still think about them and wonder what will be in store for the characters next, even the ones that were stand alone reads. I truly hope the new year will bring just as many fantastic reads for everyone.
I hope you all have a safe and amazing New Year!!