I'm so excited for this cover reveal! I'm a huge fan of Cecy's and her new series just sounds like it will be so much fun! I can't wait to get my hands on a copy!
Title: Unearthed
Author: Cecy Robson
Series: Book One in the Death Seeker Series
Published: September 24, 2019
Book Description:
Fae was once a flourishing paradise. Until Death turned greedy and destroyed it, targeting the creatures who inhabited it. Those who survived escaped to Earth's realm, but Death wasn't far behind . . .
Olivia Finn is just another pixie trying to blend in among humans and hide from the death hounds who devoured her family. Clinging to the talisman that keeps her veiled from those who hunt her, she believes she is safe. . .. Until Death finds her and discovers she's immune to its grip.
Now that Olivia's power is unearthed, she is sought by Fae who see her as their savior and stalked by dark entities compelled to destroy her. Can she trust the King of the Dead who has sworn to train and protect her? Or should she obey her instincts that warn he desires more?
Olivia can no longer hide from Death. To survive, she must seek it.
If you want to check out the first chapter click HERE for a sneak peek at it!
About the Author: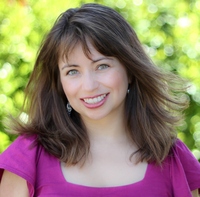 CECY ROBSON is an author of contemporary romance, young adult adventure, and award-winning urban fantasy. A double RITA® 2016 finalist for Once Pure and Once Kissed, and a published author of more than eighteen titles, you can typically find her on her laptop writing her stories or stumbling blindly in search of caffeine.
a Rafflecopter giveaway