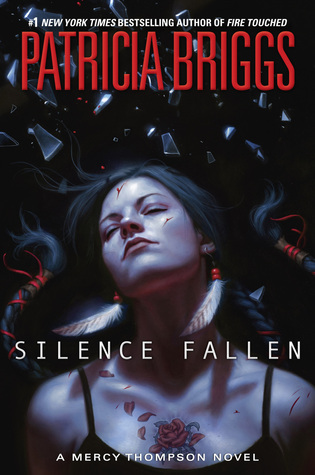 Title: Silence Fallen
Author: Patricia Briggs
Series: Book Ten in the Mercy Thompson Series
Published By: Ace Books (March 7, 2017)
Source: ARC Copy Provided by the Publisher
(in exchange for an honest review.)
Genre: Urban Fantasy
My Rating: 5 Stars!
Book Description:
In the #1 New York Times bestselling Mercy Thompson novels, the coyote shapeshifter has found her voice in the werewolf pack. But when Mercy's bond with the pack and her mate is broken, she'll learn what it truly means to be alone...
Attacked and abducted in her home territory, Mercy finds herself in the clutches of the most powerful vampire in the world, taken as a weapon to use against alpha werewolf Adam and the ruler of the Tri-Cities vampires. In coyote form, Mercy escapes only to find herself without money, without clothing, and alone in the heart of Europe...
Unable to contact Adam and the rest of the pack, Mercy has allies to find and enemies to fight, and she needs to figure out which is which. Ancient powers stir, and Mercy must be her agile best to avoid causing a war between vampires and werewolves, and between werewolves and werewolves. And in the heart of the ancient city of Prague, old ghosts rise...
I've loved this series from the very beginning and it seems that it just gets better and better. With this latest installment told in multiple point of views of both Mercy, Adam and a certain Mr. Smith, Ms. Briggs really shook things up and breathed fresh life into a series that was already full of it.
I think this might very well be a new favorite for me. I adored the different point of views and the dynamic of the characters and while I wish Mercy and Adam would have been together more because I adore them working as a team and as a couple, it was kind of fun to see them still working together but far apart from one another. Plus, hello, Europe people! As Mercy travels all over, it was fun to see the different packs and covens and how they worked in other countries. And even better we still get all the favorite characters from past books and even meet a few new ones that I truly hope we will be seeing more of in future installments.
This truly is a series that just gets better and one that I can't wait to pick up and read each time a new one comes out.
*All thoughts and opinions are my own and were not influenced by the author or publisher. I was not compensated for this review.*