Waiting on Wednesday is a weekly meme hosted by Jill at Breaking the Spine. It is a chance to share those new releases were are super anxious to get our hands on and read.
I really liked Vincent's Soul Screamers series, it was fun and different and ended up being pretty addictive. I vowed to read other books by her in the future and when I saw the description for this one, I knew this was the one to try.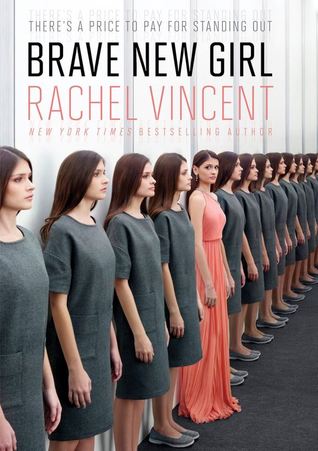 Book Description:
In a world where everyone is the same, one girl is the unthinkable: unique. A high-stakes fast-paced series launch from New York Times bestselling author Rachel Vincent.
We have brown hair. Brown eyes. Fair skin.
We are healthy and strong and smart.
But only one of us has ever had a secret.
Dahlia 16 sees her face in every crowd. She's nothing special—just one of five thousand girls created from a single genome to work for the greater good of the city.
Meeting Trigger 17 changes everything. He thinks she's interesting. Beautiful. Unique. Which means he must be flawed. When Dahlia can't stop thinking about him—when she can't resist looking for him, even though that means breaking the rules—she realizes she's flawed, too. But if she's flawed, then so are all her identicals. And any genome found to be flawed will be recalled.
Destroyed.
Getting caught with Trigger would seal not only Dahlia's fate, but that of all five thousand girls who share her face. But what if Trigger is right? What if Dahlia is different?
Suddenly the girl who always follows the rules is breaking them, one by one by one. . . .