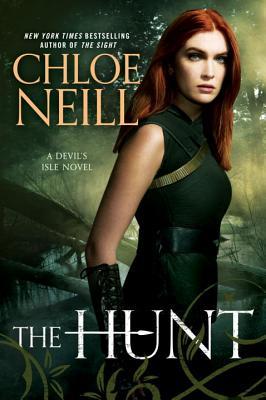 Title: The Hunt
Author: Chloe Neill
Series: Book Three in the Devil's Isle Series
Published By: Berkley Books (September 26, 2017)
Source: ARC Provided by the Publisher
(in exchange for an honest review)
Genre: Urban Fantasy
My Rating: 4 Stars!
Book Description:
From the New York Times bestselling author of the Chicagoland Vampires Novels--the hunter becomes the hunted in a New Orleans devastated by a Paranormal war....
When bounty hunter Liam Quinn discovered that Claire Connolly was a Sensitive and infected with magic, he should have turned her in to be locked up in the prison district known as Devil's Isle. Instead, he helped her learn to control her power and introduced her to an underground group of Paranormals and humans who know the truth about the war and those who fought it.
Now the weight of Liam's own secrets has forced him into hiding. When a government agent is killed and Claire discovers that Liam is the prime suspect, she races to find him before the government can. But she'll discover proving his innocence is no simple matter. Their enemies are drawing closer, and time is running out....
Picking up one of Neill's books is a lot like coming home. It is so good to see familiar cherished faces and a setting that is every bit as appealing and beautifully described as the plot is entertaining and hard to forget. In short, a place you don't mind going to time and time again and in fact, wish you could visit more often. A place you love and think about even when you aren't immersed in the world that she has created.
That is what it has been like each time I have picked up a book in the Devil's Isle series. A place I can't wait to go back to with characters that are so easy to like and love and a setting that is downright mystical and alluring. And with the way book two ended, I couldn't get my hands on this fast enough.
Once again Neill entranced me with her writing and I easily fell into the story and into the very heart of NOLA itself.
Neill once again brings both the mystery and supernatural element of this series to the very front and center with just enough romance to add that little something extra to the story but not overshadow everything else going on. With creatures and people unlike any others, this was every bit as entertaining and fun as it's predecessors. With more of Claire's history slowly unfolding and her abilities growing stronger all the time she really is becoming the warrior that we saw in the very beginning and then some. And with even more danger and war on the horizon, the next installment is promising to be every bit as good as the others.
*All thoughts and opinions are my own and were not influenced by the author or publisher. I was not compensated for this review.*