I'm so excited to be sharing this book with you today. It totally took me by surprise and I honestly loved every minute of it!
If you are looking for a good mystery with a touch of that thrilling element that will make your heart pound and your blood pulse in your ears, this is a must.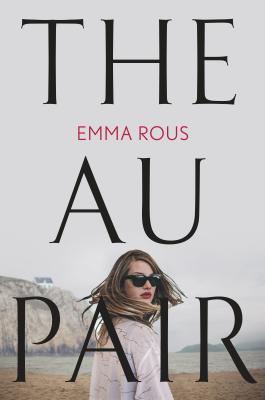 Title: The Au Pair
Author: Emma Rous
Series: Stand Alone
Genre: Mystery/Thriller
Published By: Berkley Books (January 8, 2019)
Source: ARC provided by the publisher in exchange for an honest review
Book Description:
A grand estate, terrible secrets, and a young woman who bears witness to it all. If V. C. Andrews and Kate Morton had a literary love child, Emma Rous' The Au Pair would be it.
Seraphine Mayes and her twin brother Danny were born in the middle of summer at their family's estate on the Norfolk coast. Within hours of their birth, their mother threw herself from the cliffs, the au pair fled, and the village thrilled with whispers of dark cloaks, changelings, and the aloof couple who drew a young nanny into their inner circle.
Now an adult, Seraphine mourns the recent death of her father. While going through his belongings, she uncovers a family photograph that raises dangerous questions. It was taken on the day the twins were born, and in the photo, their mother, surrounded by her husband and her young son, is beautifully dressed, smiling serenely, and holding just one baby.
Who is the child and what really happened that day?
One person knows the truth, if only Seraphine can find her.
About the Author:
Emma Rous grew up in England, Indonesia, Kuwait, Portugal and Fiji, and from a young age she had two ambitions: to write stories, and to look after animals. She studied veterinary medicine and zoology at the University of Cambridge, and worked as a veterinary surgeon for eighteen years before starting to write fiction. Emma lives in Cambridgeshire, England, with her husband and three sons.
The Au Pair is her first novel. It will be published in ten countries, in nine languages. She is currently writing her second book.
I'm not ashamed to admit it's been awhile since I've been this excited to try not only a new author, but to start a mystery that sounded so compelling.
I was right to be excited about both.
I. Could. Not. Put. This. Down.
Every bit the page turner that the synopsis promised to be, it was tantalizing, intriguing, thought provoking and irresistible. I needed to know all the details of both the past and the present. In Short, I just needed it all.
The Au Pair was well written and flowed seamlessly through both the past and the present and each was just as entertaining and intriguing as the last.
As the chapters went on and more and more of the mystery unfolded, I found that I was constantly guessing what was about to happen next and wondering if I was right about who exactly the twins were and in some instances, hoping I was wrong.
With twists and turns that kept me on my toes and on constantly on edge, this truly has been one of my favorite mystery reads of 2019 and one I won't be forgetting soon.