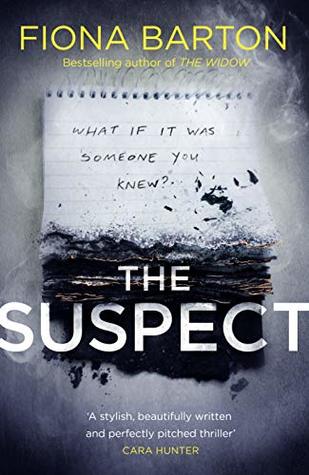 Title: The Suspect
Author: Fiona Barton
Series: Kate Waters Book 3
Published By: Transword (January 10, 2019)
Book Description:
The new must-read standalone crime thriller from the author of Sunday Times bestseller, The Widow, and the Richard & Judy No. 1 bestseller, The Child - featuring unforgettable journalist, Kate Waters.
The police belonged to another world – the world they saw on the television or in the papers. Not theirs.
When two eighteen-year-old girls go missing on their gap year in Thailand, their families are thrust into the international spotlight: desperate, bereft and frantic with worry.
Journalist Kate Waters always does everything she can to be first to the story, first with the exclusive, first to discover the truth – and this time is no exception. But she can't help but think of her own son, who she hasn't seen in two years since he left home to go traveling. This time it's personal.
And as the case of the missing girls unfolds, they will all find that even this far away, danger can lie closer to home than you might think . . .
About the Author: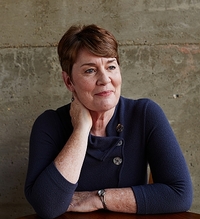 My career has taken some surprising twists and turns over the years. I have been a journalist - senior writer at the Daily Mail, news editor at the Daily Telegraph, and chief reporter at The Mail on Sunday, where I won Reporter of the Year at the National Press Awards, gave up my job to volunteer in Sri Lanka and since 2008, have trained and worked with exiled and threatened journalists all over the world.
But through it all, a story was cooking in my head.
The worm of this book infected me long ago when, as a national newspaper journalist covering notorious crimes and trials, I found myself wondering what the wives of those accused really knew – or allowed themselves to know.
It took the liberation of my career change to turn that fascination into a tale of a missing child, narrated by the wife of the man suspected of the crime, the detective leading the hunt, the journalist covering the case and the mother of the victim.
Much to my astonishment and delight, The Widow is available now in the UK, and around the world in the coming months.
However, the sudden silence of my characters feels like a reproach and I am currently working on a second book.
My husband and I are living the good life in south-west France, where I am writing in bed, early in the morning when the only distraction is our cockerel, Sparky, crowing.