It is the first day of Something Wicked and what better way to celebrate the start of this fear fun filled event than with a giveaway?
Today one lucky US winner will win a copy of The New Hunger by Isaac Marion.
Because after all, zombies are about as terrifying as they get right?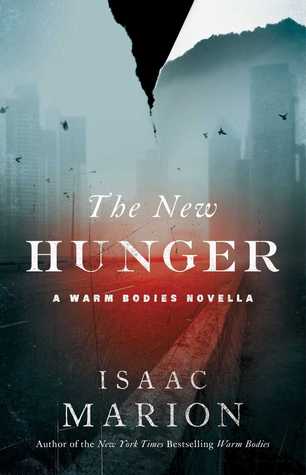 Release Date: October 6, 2015
Book Description:
The end of the world didn't happen overnight. After years of war, societal breakdown, freak storms, and rising tides, humanity already hovered near the edge. Then came the most unexpected threat of all: the world's corpses rising up to deliver the final blow.
Born into this bleak and bloody landscape, twelve-year-old Julie struggles to hold on to hope as she and her parents drive across the wastelands of America on a nightmarish road trip in search of a new home.
Hungry, lost, and terrified, sixteen-year-old Nora finds herself her brother's sole guardian after her parents abandon them in the not-quite-empty ruins of Seattle.
And in the darkness of a forest, a dead man opens his eyes. Who is he? What is he? With no clues beyond a red tie and the letter "R," he must unravel the grim mystery of his existence—right after he learns how to think, how to walk, and how to satisfy the monster howling in his belly…
I think this was a great look into the devastating world that Marion created. I liked seeing Nora and Julie and how even though their circumstances were different they were both after the same thing, to survive and to keep their families safe as well.
It will be interesting to see where book two takes them.
*An updated copy of this was provided by the publisher in exchange for an honest review.*
Open to US Residents Only
A BIG thank you to Simon & Schuster for the giveaway!
a Rafflecopter giveaway
Don't forget to check out the other great posts scheduled for today as well as part of the Something Wicked Tour!
Monday October 19th: Heidi@ Rainy Day Ramblings: The Uninvited by Cat Winters: Interview, Review and Giveaway
And Megan Haskell: http://www.meganhaskell.com/blog/2015/10/19/things-that-go-bump-in-the-night-plus-a-giveaway