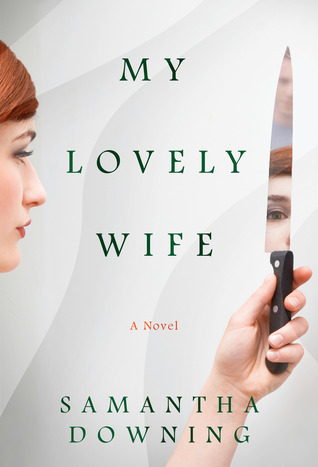 Title: My Lovely Wife
Author: Samantha Downing
Series: Stand Alone
Genre: Mystery/Thriller
Published By: Berkley Books (March 26, 2019)
Source: ARC provided by the publisher (in exchange for an honest review)
Book Description:
Dexter meets Mr. and Mrs. Smith in this wildly compulsive debut thriller about a couple whose fifteen-year marriage has finally gotten too interesting...
Our love story is simple. I met a gorgeous woman. We fell in love. We had kids. We moved to the suburbs. We told each other our biggest dreams, and our darkest secrets. And then we got bored.
We look like a normal couple. We're your neighbors, the parents of your kid's friend, the acquaintances you keep meaning to get dinner with.
We all have secrets to keeping a marriage alive.
Ours just happens to be getting away with murder.
About the Author:
I live and work in New Orleans, where I'm trying to stay cool in this southern heat and write my next novel.
Every once in a while I pick up a story that completely messes with my mind. A story was twisted and dark and so darn fascinating, that it's hard not to love it and want to keep reading, even though you really should stop.
A story that is both captivating and almost sickening. One that keeps you curious and wondering and most of all interested. One that you can't put down no matter how hard you try.
My Lovely Life, is one such story.
I don't even know where to begin other than to say, pick this up, read it and more importantly, experience it for yourself because really words aren't going to do it justice.
It messes with you. It fascinates you and in the end, it will leave you reeling wondering what in the heck you just read and wanting to read it all over again