I'm so excited for today's post with Tyler H. Jolley. Not only is he an amazing writer with a series I absolutely adore but he is an amazing person too! Truly one of the nicest people/author's I have ever had the privilege of getting to know.
If you haven't checked out his series yet that he writes with fellow author Sherry D. Ficklin, definitely do. It is so.Much.Fun!
And not only do I have a wonderful guest post today from Tyler but also an amazing giveaway so don't forget to check that out as well you guys! So.Much>Fun!!
Published By: Spencer Hill Press (November 14, 2013)
Series: Book One in the Lost Imperials Series
Book Description:
The Tesla Institute is a premier academy that trains young time travelers called Rifters. Created by Nicola Tesla, the Institute seeks special individuals who can help preserve the time stream against those who try to alter it.
The Hollows is a rogue band of Rifters who tear through time with little care for the consequences. Armed with their own group of lost teens--their only desire to find Tesla and put an end to his corruption of the time stream.
Torn between them are Lex and Ember, two Rifters with no memories of their life before joining the time war.
When Lex's girlfriend dies during a mission, the only way he can save her is to retrieve the Dox, a piece of tech which allows Rifters to re-enter their own timeline without collapsing the time stream. But the Dox is hidden deep within the Telsa Institute, which means Lex must go into the enemy camp. It's there he meets Ember, and the past that was stolen from them both comes flooding back.
Now armed with the truth of who they are, Lex and Ember must work together to save the future before the battle for time destroys them both…again.
Published By: Teen Clean Publishing (May 5, 2015)
Series: Book Two and Three in the Lost Imperials Series
(To check out my review of these amazing reads please click HERE!)
Book Description:
STEIN has been with the Hollows for as long as she can remember. Taken as a child, she has no memories of her past—and that's always been fine by her. Until the day she stumbles across a hidden journal containing the devastating truth about her paternity. Now everything she thought she knew—and everyone she thought she could trust—has changed. The truth about who she is and where she came from is a secret so deep, it will rock the Hollows and the Tesla Institute alike.
ETHAN is left with a serious problem after what should have been a routine mission. He's fractured—a break between mind and body that leaves him at the mercy of his Rifter abilities, which are quickly tearing him apart. He will have to trust the only person who might know how to fix him, a mysterious Rifter named Stewart Stills, who seems to have a special connection with the time stream.
About Tyler: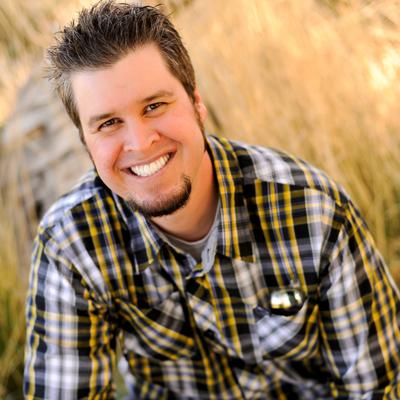 Tyler was born in Vernal, UT. He's an author, orthodontist, periodonist, and farmer. His wife and four kids keep him very busy.
I've always loved Halloween. Even after I was too old to trick-or-treat I still had a blast with the holiday. I decided to share my top five tricks or treats I've done over the years.
1. Growing up, I lived on a street that was about half a mile long and was lined with many houses. When I was 15 my buddy and I got the bright idea of putting multiple costumes at each other's house because he lived at the top of the street and I lived at the bottom. We started at my house and trick-or-treated all the way up on both sides of the road, getting as much candy as we could. Our first costume was a camo army guy, then we changed into mad scientist costumes complete with crazy wigs and fake blood trickling down our faces. Then we trick or treated all the way down the street. We got back to my house and we changed into the final costume: Jedi's from Star Wars. We worked the block again and had to stop because we had so much candy we didn't know what to do with it all. I'm pretty sure I munched on it for 8 months.
2. Kids in my neighborhood would steal your carved pumpkins right from your front porch on Halloween and smash them on the street right in front of your house. You'd wake up on November 1st to pumpkin guts all over your sidewalk and street. It was an act of vandalism. This went on for a couple of years, so when I was 18 I decided I would fill our pumpkins with concrete. The thefts, of course, didn't happen until the middle of the night. But this year, when the kids tried to lift them they got as far as our front steps then tried to roll them off and just left them there. The pumpkins were still destroyed, but they didn't get the satisfaction of smashing them like they had in previous years. I think this pumpkin smashing tradition continues to this day in my old neighborhood.
3. For the whole month of October, when I was 17, I dressed a scarecrow/dummy in a flannel shirt, Levis, shoes, gloves and a mask in a lawn chair on my front step. All month long anyone who came by would see this scarecrow by our front door. Then on Halloween, I took out all the stuffing, put on the clothes and mask and sat in the chair. I scared most of the unsuspecting kids. It was funny. A couple of times kid would come up and hesitate and say, "I think that guy is real!" Then I'd pop up at that very moment, scare them, and then chase them down the sidewalk. Of course I'd eventually take the mask off and tell them it was ok and give them some candy.
4. I grew up in a small town and my dad was a dentist. He was well-known, I was too so I always had to behave but that's another story. Everybody knew who Dr. Jolley. My parents would not only give out candy at Halloween but also a free toothbrush. That always drew a huge crowd and people would come by expecting a new toothbrush. It kept people excited and people would actually drive a long distance to get their free toothbrush and see Dr. Jolley. He still does it to this day.
5. This happened in my house in Philadelphia in the early 2000's. I lived I an old house from the 1920's and there was an old rickety fence that lined the yard. It was sort of falling down, but still provided privacy. One October it rained almost every single day. One day we noticed by one of the back posts where the concrete and the fence met, this baby doll emerged from the mud. It was missing an eye and arm, and its mouth had been cut before the culprit buried it there who knows how long ago. Each day after a rainstorm we'd go out and watch this baby doll unearth itself a little more until it was completely free of mud and debris. To this day my now 15-year-old is completely freaked by baby dolls.
Open to US Residents Only
a Rafflecopter giveaway
Don't forget to stop by Talk Supe and check out her fun post for today's tour as well!
And Braine @Talk Supe with a guest post for Persuasion by Martina Boone.