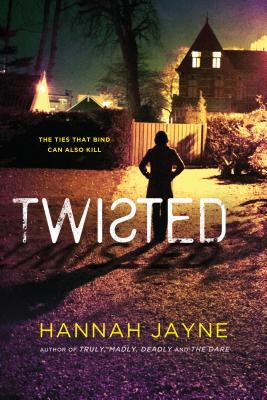 Title: Twisted
Author: Hannah Jayne
Series: Stand Alone
Published By: Sourcebooks Fire (July 5, 2016)
Source: ARC Copy Provided by the Publisher
(in exchange for an honest review)
Genre: YA Mystery
My Rating: 3 Stars
Book Description:
When her father is accused of being a serial killer, Bex becomes the ultimate bait in this game of cat and mouse
Bex is ready to start a new life in foster care. There, she won't be known as a serial killer's daughter. Though her father was never tried for the murders attributed to "The Wife Collector," he disappeared after questioning. And Bex struggles with the guilt that she provided the circumstantial evidence that convicted him in the public's perception—and drove him to abandon her.
But when a body turns up in her new hometown, all signs point to the Wife Collector. Bex's old life isn't ready to let her go. The police want to use Bex to lure in her father. But is she baiting a serial killer or endangering an innocent man?
I've really come to appreciate Hannah Jayne's mysteries. They are always action packed, well done and well plotted. They type of young adult mysteries that are both intriguing and entertaining. Ones that leave you guessing and ones that I usually don't have all figured out within the first few chapters.
I was very excited going into this because I was so ready for a good solid mystery and while this didn't quite live up to some of her other work, it was still a fun time and a good escape read that I'm glad I read.
What I did love about this book was the characters. Where the mystery lacked, the parental influence and friends more than made up for. It is so rare to see parents of any kind in YA make an appearance, let alone be a big part of the book and that was so very refreshing. And even though this wasn't everything I was hoping it would be, it was entertaining nonetheless.
*All thoughts and opinions are my own and were not influenced by the author or publisher. I was not compensated for this review.*