Waiting on Wednesday is a weekly meme hosted by Jill at Breaking the Spine. It is a chance to share those new releases were are super anxious to get our hands on and read.
I'm a huge Maas fan and in particular of the Throne of Glass series so I'm excited to see where the next book will go. There have been a lot of changes, a lot of ups and downs in the last couple of books and honestly, I feel like at this point, this series could be going anywhere. It will be interesting to see where it does go.
I absolutely love the cover though, it is gorgeous! Let's just hope Maas wows us again in this one and doesn't break our hearts.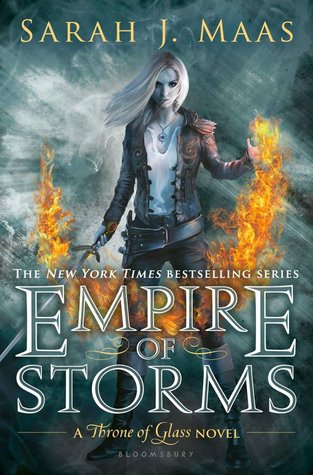 Book Description:
The long path to the throne has only just begun for Aelin Galathynius. Loyalties have been broken and bought, friends have been lost and gained, and those who possess magic find themselves at odds with those don't.
As the kingdoms of Erilea fracture around her, enemies must become allies if Aelin is to keep those she loves from falling to the dark forces poised to claim her world. With war looming on all horizons, the only chance for salvation lies in a desperate quest that may mark the end of everything Aelin holds dear.
Aelin's journey from assassin to queen has entranced millions across the globe, and this fifth installment will leave fans breathless. Will Aelin succeed in keeping her world from splintering, or will it all come crashing down?