2017 was one of the best years for fantasy and paranormal romance I can remember in a really long time. Not only were there some amazing new series (especially and very much surprisingly in YA) but it was also a year to say goodbye to some wonderful series, something that is always bittersweet.
So without further ado, I give you my top reads in UF and PNR in both the adult genre and the young adult.
1. Top of my list is Etched in Bone, book five in the Other series and also the last book. I would be lying if I said I hadn't been both excited and sad to see this series end. The good news though is that is ended with a fantastic bang and we also get a spin off series scheduled for early next year and I couldn't be happier about it.
2. Next is the Charlie Davidson series and The Trouble With Twelfth Grave. Like all the Charlie books this was fantastic and way too short. And while it isn't the last book in the series, it's close with only one more book on the way and again, while I am excited to read it, I know it will be hard to say goodbye to this amazing series and all its quirky fun characters.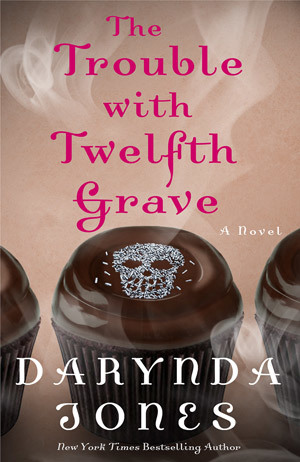 3. Another series that I had to say goodbye too and while it wasn't a five star read for me (it was a four), it was still a really good and satisfying ending. Plus, we get another spin off and I can't wait to see what it will be like.
4. A Wild Fright in Deadwood was so much fun, in fact, all of the books in the series are. It didn't take long for this book to be a favorite but for the whole series to be in my top ten of..well ever. It is hilarious and just fun, in fact, it reminds me a tiny bit of the Charlie Davidson series with all its funny one liners and quirky cast of characters. I just can't get enough of it. If you haven't tried it yet, I highly recommend you do.
5. While I don't read a ton of young adult like I use to, I still can't resist the fantasy genre and this year there were quite a few that I really enjoyed, this series being one of them. I loved book one and book two was even better. Definitely one I recommend.
6. This next series is admittedly one that won't be for everyone. It is dark and gritty and the author holds no punches when it comes to roughing her characters up but that is one of the reasons I like it. It's fun to not always have rainbow and sunshine, especially in this genre and I like the spin of the tale of Vlad Dracula and his..er, Her, legacy.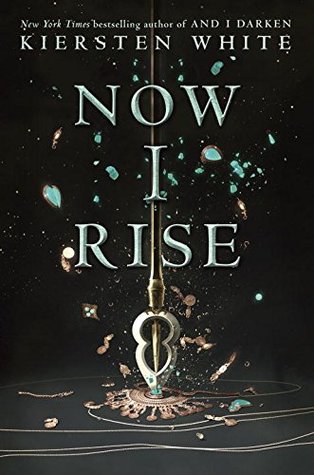 7. The Great Library series is another YA series that took me by surprise when it first came out. Not only did I love it but I loved how unique the premises and the setting was. With a very diverse cast of characters and an almost fantasy dystopian yet historic feel to it, it truly stands out and is one that needs to be read.
8. While this last read wasn't quite a five star read for me, it is still a series that I have loved and sadly, also had to say good bye to with Rituals being the last book in the series.
This series has consistently been a favorite from the very first book with unique characters, mystery, murder and legends and lore, I really have loved every single page of it.
This series is just so much fun and I swear it is getting creepier and more freaky each new book. I can't get enough of them!
No one was more surprised than me that not one but two YA fantasy series blew me away this year. The Glass Spare was the second one. I loved it and seriously devoured it. I'm so sad that I have to wait for the second one.
While this wasn't quite a five star read for me, it is still a favorite of mine because I've loved the whole series (original) included. It's just so good and so addicting. If you haven't tried it yet you are missing out and need to rectify it, like, today.
I will be the first to admit this series has hideous covers but look past them, trust me, it will be worth your time. The writing duo that is the Andrews team really outdid themselves with this one.
You would think with ten books in, this series would be slowing down but, nope, still going fantastically strong. I can't wait for book eleven!
Bennett is an amazing author, in pretty much any genre she writes in and this series is no different. I love, love it. And even though I haven't read book four yet (saving it for over Christmas break) I just know it will be another wonderful read. There is just something about this made up family that I absolutely adore.
And my last YA read that took me by surprise and showed that book one wasn't a fluke, this series by Showalter. So freaking good and original!
So what about you, any favorites this year on this list? Or some you think I should try that aren't?