Waiting on Wednesday is a weekly meme hosted by Jill at Breaking the Spine. It is a chance to share those new releases were are super anxious to get our hands on and read.
Happy Christmas Eve!!
I hope everyone is doing well, getting excited for tomorrow, spending time with family and of course have a good book close by.
This weeks WoW Pick goes to none other than A.C. Gaughen's last book in her Scarlet Trilogy, Lion Heart.
I adore this YA historic retelling with a twist, series. It is absolutely fabulous and I will be super sad to see it end but I am also super anxious to see how it all comes together.
For those of you that haven't tried this series yet, what the heck are you waiting for? Even if you don't like retellings or anything historic, you are going to love this series, it is genius.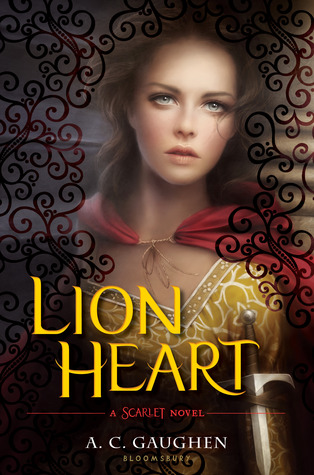 Release Date: May 19, 2015
Book Description:
The eagerly-awaited conclusion to the Scarlet trilogy delivers another action-packed and romance-filled adventure.
Scarlet has captured the hearts of readers as well as the heart of Robin Hood, and after ceaseless obstacles and countless threats, readers will finally find out the fate of the Lady Thief.
Imprisoned by Prince John for months, Scarlet finds herself a long way from Nottinghamshire. After a daring escape from the Prince's clutches, she learns that King Richard's life is in jeopardy, and Eleanor of Aquitaine demands a service Scarlet can't refuse: spy for her and help bring Richard home safe. But fate—and her heart—won't allow her to stay away from Nottinghamshire for long, and together, Scarlet and Rob must stop Prince John from going through with his dark plans for England. They can not rest until he's stopped, but will their love be enough to save them once and for all?