(image courtesy of happynewyearpictures.net)
Can you believe it is another new year already? This past year flew by and with it many epic reads, debut authors, and endings to some pretty amazing series and trilogies went right along with it.
The good news is, 2015 looks like it is going to be filled with just as many amazing reads, authors, sequels, stand alone reads, and starts to new series as last year was and I am so excited for so many of them!
I am looking forward to a year filled with wonderful books, friends, blogs, and good times.
No New Year resolutions here for me this year, other than trying to get that good ole TBR pile whittled down and some of the series and books I missed out on last year (okay and lets be honest here, even from 2013 and 2012), read this year.
I am keeping my fingers crossed that I will be able to make a sizable dent in my pile this year.
I also look forward to another year filled with fun posts, giveaways, blog tours (although not too many), comments, and of course new people, blogs, and books to discover.
I was going to list which books I am most looking forward to this year and then realized that would make this post way entirely too long so instead I will end this with a hope that all of you have a safe and wonderful New Years Day.
I look forward to seeing what this new year will hold!
Now for the fun part, I thought I would post my top ten reads for the year. I do have a list of all my favorite reads HERE but this is a shorter version for you in a mix of genres. Not all of these were released in 2014, just that I read them in 2014. I surprisingly didn't give out every many 5 stars this year but the ones I did, they all deserved them.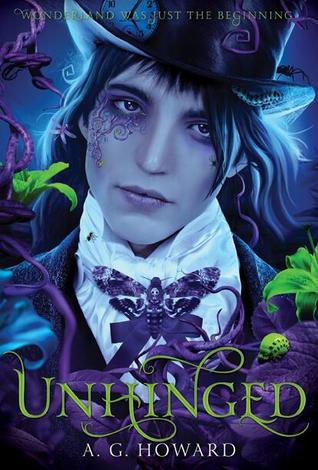 I am not a huge Alice in Wonderland fan, never have been but I just love this series and I can't wait to see how it all ends when Ensnared releases in a few days.
To see my full review for this, you can click on THIS link.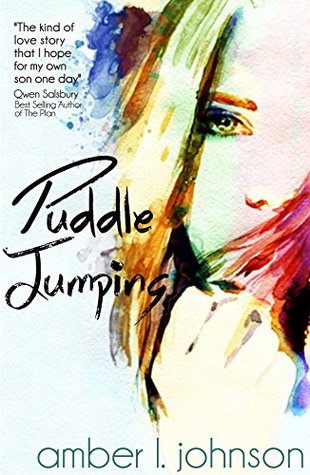 This book was just amazing and blew me away with how strongly I connected with all the characters, and, this is a short read, just under 200 pages. I have already decided I will read whatever this author writes in the future because of this book.
Full review can be found HERE.
This was my first but not last read by this author and just, wow. She messed with my mind in a wonderfully dark and mixed up way and I just loved this read. Plus, contrary to popular belief with that cover, this is not erotic, not even close. If you haven't tried this author yet, try her. Don't put her work off, it is fabulous! I have since read another of her books and loved it every bit as much as I did this one.
Full review HERE.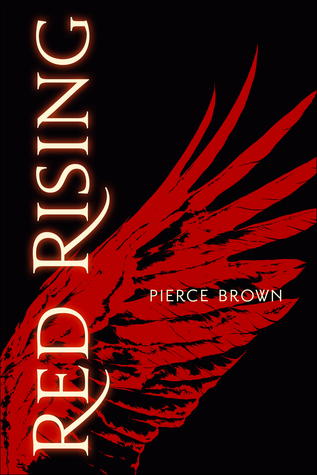 What can I say about this book or this author other than they are both kick butt. This isn't my go to genre but Brown completely won me over with his debut novel. Not only that but I just finished the sequel and it was even better! I am so excited to see how this trilogy ends.
Full review HERE.
Maas is a genius and this series still continues to be one of my most favorite YA Fantasy series. I just love every single thing about it.
If you haven't tried it yet, do it.
Full review HERE.
Sarah Fine's writing is brilliant and her Guards of Shadowlands trilogy was just pure wonderfullness. It is dark and gritty and I just adored it. The last book was by far a very satisfying conclusion to the series.
Also, she wrote a new new series this year and I loved it every bit as much as this series so that is why her YA series Of Metal and Wishes also makes my top ten list this year.
Full review for both of these HERE and HERE.
This is another series that I never went into thinking I would love it but yet, here I am, professing my love for it.
This series too is slightly darker and mysterious than other series in the YA genre but it is full of fabulous and is a must read for any lover of YA, Fantasy or just having a good time.
Full review HERE.
For those that don't know already, I am a huge historic buff and when you add a paranormal and modern spin on that historic, you get a book I can't refuse. This trilogy was by far my favorite ever in the genre. Harkness is a writing genius. So detailed and so much foreshadowing. I just loved it and am sad it is over. I can't wait for her to come out with something new.
Review HERE.
This series never ceases to make me laugh, make me cry and make me furious. I love everything about it. Cecy is the master of ripping your heart out of your chest stomping on it and then doing a little jig on it for good measure. She always has a way of putting it all back together by the end and she never ceases to make you come back begging for more. It will be so sad to see this series end but I am excited that the spin off will still be set in this same world and with the rest of the Weird Sisters.
Review can be found HERE.
And I know I said I was doing my top ten but this series is a favorite and I can't not include it in the list because it too never fails to make me laugh. I love all the shenanigans Charley gets herself into and who can resist the hot sexy son of Satan to boot?
There are a ton more series and authors that should be on this list, truly but I can't be here all day listing them! But some of my favorites would also include the Kate Daniel series by Ilona Andrews, the Mythos Academy series by Jennifer Estep (which ended brilliantly!), the Elemental Assassin series also by Estep which I just started and already am in love with, the Hollows series by Kim Harrison, Rosamund Hodges Cruel Beauty, the amazing Kasie West, Deanna Raybourn, Sophie Jordan, Kimberly Derting, Robin LaFevers, Eliza Crewe, Jy N. Hensely, and...okay. I will quite now. The point is, 2014 was full of amazing books and I hope if you haven't read some of these authors that you give them a try and fall in love with them too.