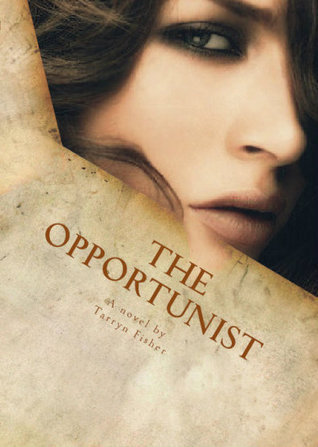 Title: The Opportunist
Author: Tarryn Fisher
Published: February 14, 2011
Source: Won
Genre: NA Contemporary
My Rating: 5 Stars!
Book Description:
Olivia Kaspen has just discovered that her ex-boyfriend, Caleb Drake, has lost his memory. With an already lousy reputation for taking advantage of situations, Olivia must decide how far she is willing to go to get Caleb back. Wrestling to keep her true identity and their sordid past under wraps, Olivia's greatest obstacle is Caleb's wicked, new girlfriend; Leah Smith. It is a race to the finish as these two vipers engage in a vicious tug of war to possess a man who no longer remembers them. But, soon enough Olivia must face the consequences of her lies, and in the process discover that sometimes love falls short of redemption.
I read reviews for this in the past but the past was a long time ago and I didn't' quite remember what any of them said other than this was a book that must be read.
So when I went into this, I was pretty much going in blind and I loved that.
Having already read Mud Vein by Tarryn earlier, I knew I was going to be in for the ride of my life and I was thoroughly elated about it.
This stupid, stupid, heart wrenching book.
Oh the feels. The pain. The torment and yet, I loved every freaking minute of it.
Damn Tarryn and her writing ability.
I have come to the realization that I am a masochist because I didn't want this to end. I didn't want that ending. It couldn't be over. I wouldn't accept it.
Thankfully, Caleb and Olivia's story isn't over. Oh no, there is not only a book two but a book three instead and I couldn't be more happy about it.
This lived up to all of my expectations of Tarryn's writing and ability to twist my insides around, do a little jig on them, rip them out and then harshly stuff them back inside again, with me looking around with the whole WTH just happened look on my face and still I know I will come back for more. I will crave more and I will be picking up book two as soon as possible.
Olivia and Caleb's story was...just wow. It was fabulous and horrible and awesome and sad and all those things you love in a book that makes you reel and sob and just plain and simply want more.
Tarryn truly is a master at what she does and I am her slave asking for more no matter the hurt and pain I know I may get along the way because of it.