Waiting on Wednesday is a weekly meme hosted by Jill at Breaking the Spine. It is a chance to share those new releases were are super anxious to get our hands on and read.
There is no way I'm passing up a Hoover book, she is on my auto-buy list and while I know not everyone loves her writing, I most certainly do. In fact, she is one of the few NA authors out there right now that I don't hesitate to grab, even though I've been pretty burnt out on the genre as of late.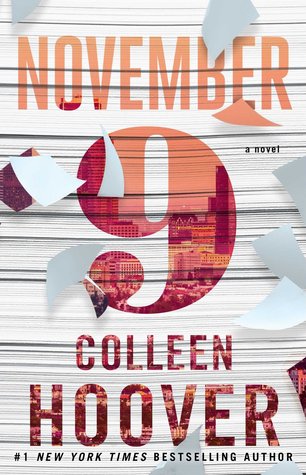 Book Description:
This is a love story between a guy (me) and a girl (Fallon).
I think.
Can it even be considered a love story if it doesn't end with love?
Mysteries end when the mystery is solved.
Biographies end when the life story has been told.
Love stories should end with love, right?
Maybe I'm wrong, then. Maybe this isn't a love story. If you ask me…I'd say this might even be considered a tragedy.
Whatever it is—however it ends—I promised I would tell it. So without further ado.
Once upon a time…I met a girl.
The girl.
I have a feeling this one might rip my heart out and stomp on it a few times.
So, how about you, a fan? Not a fan?