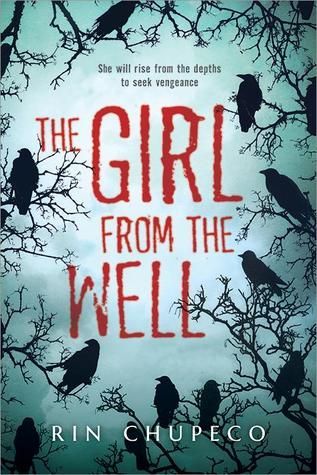 Title: The Girl From the Well
Author: Rin Chupeco
Series: Book One in The Girl From the Well Series
Published By: Sourcebooks (August 5, 2014)
Source: Purchased
Genre: YA Horror
My Rating: 4 Stars!
Book Description:
You may think me biased, being murdered myself. But my state of being has nothing to do with the curiosity toward my own species, if we can be called such. We do not go gentle, as your poet encourages, into that good night.
A dead girl walks the streets.
She hunts murderers. Child killers, much like the man who threw her body down a well three hundred years ago.
And when a strange boy bearing stranger tattoos moves into the neighborhood so, she discovers, does something else. And soon both will be drawn into the world of eerie doll rituals and dark Shinto exorcisms that will take them from American suburbia to the remote valleys and shrines of Aomori, Japan.
Because the boy has a terrifying secret - one that would just kill to get out.
The Girl from the Well is A YA Horror novel pitched as "Dexter" meets "The Grudge", based on a well-loved Japanese ghost story.
After having read a few milder ghost stories I was in the mood for something darker, scarier, and down right thrilling.
What I wasn't expecting was this horrific, crazy, down right creepy story that would leave me turning the lights on at night and anxiously looking around for the ghosts that might be lurking in said darkness.
This read was fabulous! The perfect creepy blend of Japanese lore with American culture.
Ghosts, demons, doll possession, curses, mysterious tattoos, murderers, legends, and so much more. This read truly kept me on my toes, turning the pages, and horrifically fascinated.
I will definitely be reading book two but maybe this time only during the daylight hours.