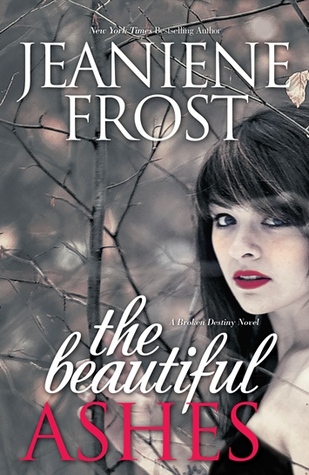 Title: The Beautiful Ashes
Author: Jeaniene Frost
Series: Book One in the Broken Destiny Series
Published By: Harlequin (August 26, 2014)
Source: ARC Copy Provided by the Publisher
(in exchange for an honest review)
Genre: New Adult Fantasy
My Rating: 3 Stars
Book Description:
In a world of shadows, anything is possible. Except escaping your fate.
Ever since she was a child, Ivy has been gripped by visions of strange realms just beyond her own. But when her sister goes missing, Ivy discovers the truth is far worse—her hallucinations are real, and her sister is trapped in a parallel realm. And the one person who believes her is the dangerously attractive guy who's bound by an ancient legacy to betray her.
Adrian might have turned his back on those who raised him, but that doesn't mean he can change his fate…no matter how strong a pull he feels toward Ivy. Together they search for the powerful relic that can save her sister, but Adrian knows what Ivy doesn't: that every step brings Ivy closer to the truth about her own destiny, and a war that could doom the world. Sooner or later, it will be Ivy on one side and Adrian on the other. And nothing but ashes in between…
I am a huge Jeaniene Frost fan so when I saw that she was branching out into another genre, I just knew it was something that I would have to try.
The whole concept behind the storyline might not have been completely original but Frost has this unmistakable talent for taking the over done and putting a whole new fresh spin on it and that is exactly what she has done in The Beautiful Ashes.
This isn't your typical story about another dimension or even angels versus demons. Instead it is an action packed, plot driven, take on an old tale with so many new twists, turns, and excitement that you can't help but be captured in the story as the old takes on the new.
While this didn't quite live up to the wonderfulness that is her Night Huntress series it does have potential with a fiery heroine that is just as tough and ever bit as snarky as her heroine in her adult UF series and a male lead that has potential in all the right ways.
I think this will be one series to watch out for. With Frost's ability to write one heck of a kick butt heroine, a sexy hero, and her story lines that are always as action based as they are filled with romance, this is one series we are sure to want to get hooked on.
*All thoughts and opinions are my own and were not influenced by the author or publisher. I was not compensated for this review.*