I am so excited to be a part of the tour for Colleen's latest release, Confess. This was once again, an amazing read by a master at her craft and I am so excited to be sharing my review with you today!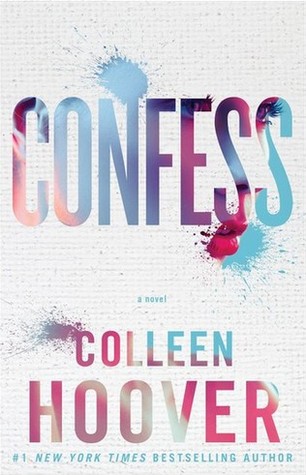 Release Date: March 10, 2015 by Atria Books
Series: Stand Alone Novel
Genre: New Adult Contemporary Romance
Book Description:
Auburn Reed has her entire life mapped out. Her goals are in sight and there's no room for mistakes. But when she walks into a Dallas art studio in search of a job, she doesn't expect to find a deep attraction to the enigmatic artist who works there, Owen Gentry.
For once, Auburn takes a risk and puts her heart in control, only to discover Owen is keeping major secrets from coming out. The magnitude of his past threatens to destroy everything important to Auburn, and the only way to get her life back on track is to cut Owen out of it.
The last thing Owen wants is to lose Auburn, but he can't seem to convince her that truth is sometimes as subjective as art. All he would have to do to save their relationship is confess. But in this case, the confession could be much more destructive than the actual sin…
About the Author:
Colleen Hoover is the #1 New York Times bestselling author of Slammed, Point of Retreat, This Girl, Hopeless, Losing Hope, Maybe Someday, Finding Cinderella, and Ugly Love. She lives in Texas with her husband and their three boys.
It is very rare that I fall in love with a book after reading the prologue, even more rare that only a few pages into that prologue and I already have tears running down my face. But I never, without a doubt, if there was anyone that would be capable of making that happen, Hoover would be the one, and she did. Oh my goodness, did she.
How could I not already be in love with Auburn and after that prologue and intrigued by Owen after the first chapter? Colleen, seriously, what are you doing to me.
A prologue and chapter in, and I am already a mess. Already on the edge of my seat ready to dive right into the big ball of emotional wreckage that I just know awaits me. Armed with tissues in hand and a quiet house, and I'm ready for whatever she can throw at me.
Ha! I always think I am ready for what emotions this woman's stories can bring to me but I never quite am. I am never really quite ready for the torrent of tears and the feels. Oh my goodness the feels!
How can one person write such heartfelt, beautiful stories that can completely tear you up in all the best ways possible? Rip out your heart, piece it back together shattered piece by shattered piece and then drop it to watch it shatter all over again? And still, those of us with our hearts ripped out, come begging back for more because it always hurts in the very best way imaginable.
Colleen Hoover, really is a master at what she does.
This book tore me up as much as it lifted me up. It made me smile, laugh, cry, smile some more and then cry some more. Happy tears, sad tears, just lots of crying involved. From the first page, literally to the last.
I would like to think I am a better person having known Owen and Auburn. Having taken this journey with them, coming out a softer but stronger person because of it.
*All thoughts and opinions are my own and were not influenced by the author or publisher. I was not compensated for this review.*