Waiting on Wednesday is a weekly meme hosted by Jill at Breaking the Spine. It is a chance to share those new releases were are super anxious to get our hands on and read.
I can't even tell you how excited I am that this series is still going and book four is being released. I love this series so much and the author has been through a lot in the past couple of years and I really am thrilled she choose to write again. I'm so dang happy about it and again, this is one of my most anticipated reads of 2016. *does a happy dance* Can't wait!
If you haven't picked this series up yet, run and grab it. I don't think you will be disappointed with it in the least.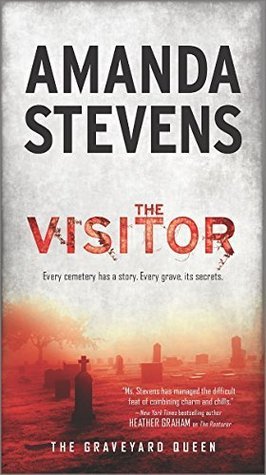 Book Description:
My name is Amelia Gray. I'm the Graveyard Queen.
Restoring lost and abandoned cemeteries is my profession, but I'm starting to believe that my true calling is deciphering the riddles of the dead. Legend has it that Kroll Cemetery is a puzzle no one has ever been able to solve.
For over half a century, the answer has remained hidden within the strange headstone inscriptions and intricate engravings. Because uncovering the mystery of that tiny, remote graveyard may come at a terrible price.
Years after their mass death, Ezra Kroll's disciples lie unquiet, their tormented souls trapped within the walls of Kroll Cemetery, waiting to be released by someone strong and clever enough to solve the puzzle. For whatever reason, I'm being summoned to that graveyard by both the living and the dead. Every lead I follow, every clue I unravel brings me closer to an unlikely killer and to a destiny that will threaten my sanity and a future with my love, John Devlin.