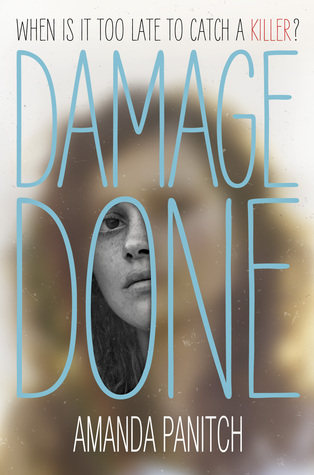 Title: Damage Done
Author: Amanda Panitch
Series: Stand Alone
Published By: Random House For Young Readers (July 21, 2015)
Source: ARC Copy Provided by the Publisher
(in exchange for an honest review)
Genre: YA Thriller/Mystery
My Rating: 4 Stars!
Book Description:
22 minutes separate Julia Vann's before and after.
Before: Julia had a twin brother, a boyfriend, and a best friend.
After: She has a new identity, a new hometown, and memories of those twenty-two minutes that refuse to come into focus. At least, that's what she tells the police.
Now that she's Lucy Black, she's able to begin again. She's even getting used to the empty bedroom where her brother should be. And her fresh start has attracted the attention of one of the hottest guys in school, a boy who will do anything to protect her. But when someone much more dangerous also takes notice, Lucy's forced to confront the dark secrets she thought were safely left behind.
One thing is clear: The damage done can never be erased. It's only just beginning. . . .
Brace yourself because this review might be all over the place only because my thoughts are as well.
How did I feel about this crazy messed up read? At times upset at the parents, confused about Ryan and Julia's relationship, and other times mad at the psychologist who was obsessed with getting into the BAU instead of the actual case. And other times, completely enthralled with the story and wondering what possible messed up twist was coming, because I knew it was coming, it was only a matter of when and how.
So how did I feel about this story? I think it is safe to say, I felt a little bit of everything.
This is definitely one that you don't want to miss out on if you love something that will completely mess with your mind and throw you for a loop. It was one crazy ride that I'm not sorry I took, no matter how twisted it ended up being.
I really did enjoy this and of course, was disgusted with it as well. I saw many things coming but there were quite a few I didn't and I loved that. Overall, it was hard not to be caught up in the mystery, intrigue, and the characters themselves. It was hard not to be fascinated, sort of like a train wreck you can't resist sneaking a peek at and then feeling sick over by the time you go by but still somewhat glad you looked and satiated your curiosity.
*All thoughts and opinions are my own and were not influenced by the author or publisher. I was not compensated for this review.*