Waiting on Wednesday is a weekly meme hosted by Jill at Breaking the Spine. It is a chance to share those new releases were are super anxious to get our hands on and read.
I know nothing about the author of this weeks pick but while scrolling through Goodreads one day I saw this gorgeous cover and clicked on it. The synopsis drew me right in. I'm keeping my fingers crossed, this turns out to be more than just a pretty cover and promising description.
I do have a copy of it so, I'll let you know how it turns out.
What about you? Sound like something you might like as well?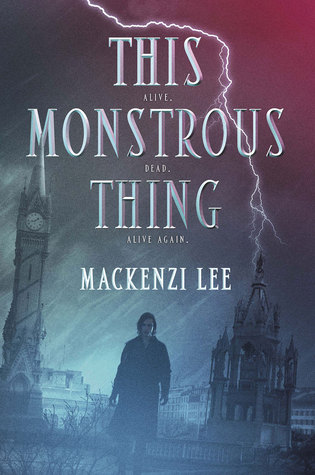 Book Description:
In 1818 Geneva, men built with clockwork parts live hidden away from society, cared for only by illegal mechanics called Shadow Boys. Two years ago, Shadow Boy Alasdair Finch's life shattered to bits.
His brother, Oliver—dead.
His sweetheart, Mary—gone.
His chance to break free of Geneva—lost.
Heart-broken and desperate, Alasdair does the unthinkable: He brings Oliver back from the dead.
But putting back together a broken life is more difficult than mending bones and adding clockwork pieces. Oliver returns more monster than man, and Alasdair's horror further damages the already troubled relationship.
Then comes the publication of Frankenstein and the city intensifies its search for Shadow Boys, aiming to discover the real life doctor and his monster. Alasdair finds refuge with his idol, the brilliant Dr. Geisler, who may offer him a way to escape the dangerous present and his guilt-ridden past, but at a horrible price only Oliver can pay…