Waiting on Wednesday is a weekly meme hosted by Jill at Breaking the Spine. It is a chance to share those new releases were are super anxious to get our hands on and read.
Today's pick of probably one of my most anticipated reads of 216. I freaking love this series and am so sad that it will be over but so dang anxious to read it. I NEED to know how it all ends and I need it to end with a HEA dang it! I love Blue and her Raven boys so much! And umm, hello gorgeous cover!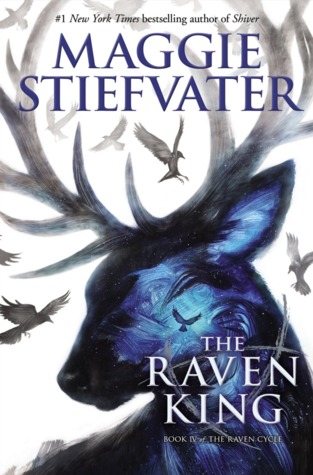 Book Description:
The fourth and final installment in the spellbinding series from the irrepressible, #1 New York Times bestselling author Maggie Stiefvater.
All her life, Blue has been warned that she will cause her true love's death. She doesn't believe in true love and never thought this would be a problem, but as her life becomes caught up in the strange and sinister world of the Raven Boys, she's not so sure anymore.
Such a short synopsis, it is killing me!
Tried this series yet? Love it, hate it, or indifferent to it?