Waiting on Wednesday is a weekly meme hosted by Jill at Breaking the Spine. It is a chance to share those new releases were are super anxious to get our hands on and read.
Okay, I know a ton of people didn't like Beautiful Disaster by Jamie McGuire but I did, in fact I loved it. I just couldn't get enough of Travis and Abby and their crazy sometimes dysfunctional and obsessive love for one another. In fact it was the book that made me fall in love with McGuire's writing, so it is no surprise here that I am anxiously waiting the spin off series that is all about the Maddox brothers.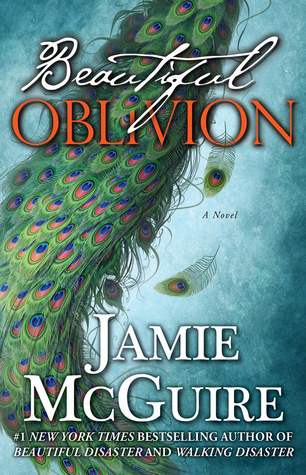 Book Description:
Fiercely independent Camille "Cami" Camlin gladly moved on from her childhood before it was over. She has held down a job since before she could drive, and moved into her own apartment after her freshman year of college. Now tending bar at The Red Door, Cami doesn't have time for much else besides work and classes, until a trip to see her boyfriend is cancelled, leaving her with a first weekend off in almost a year.
Trenton Maddox was the king of Eastern State University, dating co-eds before he even graduated high school. His friends wanted to be him, and women wanted to tame him, but after a tragic accident turned his world upside down, Trenton leaves campus to come to grips with the crushing guilt.
Eighteen months later, Trenton is living at home with his widower father, and works full-time at a local tattoo parlor to help with the bills. Just when he thinks his life is returning to normal, he notices Cami sitting alone at a table at The Red.
As the baby sister of four rowdy brothers, Cami believes she'll have no problem keeping her new friendship with Trenton Maddox strictly platonic. But when a Maddox boy falls in love, he loves forever—even if she is the only reason their already broken family could fall apart.
In the first installment of the Maddox Brothers books, readers can experience the rush of reading Beautiful Disaster for the first time, all over again.
I have such high hopes for this book and am seriously hoping that I love Cami and Trenton every bit as much as Travis and his pigeon.
Were you a fan of Beautiful Disaster? And if so are you as excited about the this one as I am?