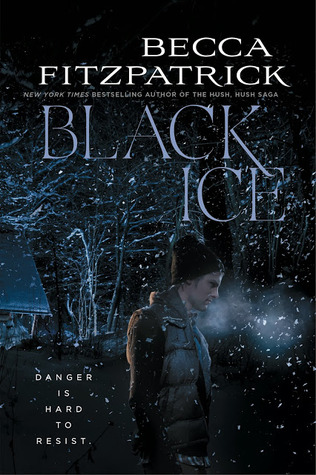 Title: Black Ice
Author: Becca Fitzpatrick
Series: Stand Alone
Published By: Simon & Schuster (October 7, 2014)
Source: ARC Copy Provided by the Publisher
(in exchange for an honest review)
Genre: YA Mystery
My Rating: 4.5 Stars!
Book Description:
Sometimes danger is hard to see... until it's too late.
Britt Pfeiffer has trained to backpack the Teton Range, but she isn't prepared when her ex-boyfriend, who still haunts her every thought, wants to join her. Before Britt can explore her feelings for Calvin, an unexpected blizzard forces her to seek shelter in a remote cabin, accepting the hospitality of its two very handsome occupants—but these men are fugitives, and they take her hostage.
In exchange for her life, Britt agrees to guide the men off the mountain. As they set off, Britt knows she must stay alive long enough for Calvin to find her. The task is made even more complicated when Britt finds chilling evidence of a series of murders that have taken place there... and in uncovering this, she may become the killer's next target.
But nothing is as it seems in the mountains, and everyone is keeping secrets, including Mason, one of her kidnappers. His kindness is confusing Britt. Is he an enemy? Or an ally?
particularly impressive or remarkable.
That word is what I think of when I think of how I felt all throughout this story. It was epic, plain and simple.
Not like her YA paranormal series at all so if you are hesitating on reading this one because you didn't love her other books, don't be. This was full of intrigue, mystery and ended up being quite the thrill ride of never knowing who you could trust or what was going to happen next. I absolutely loved it.
I don't' want to go into too much detail but I was constantly on edge with this read never knowing up from down or right from wrong. It was a thrill ride that I cherished every minute of and just couldn't get enough of.
*All thoughts and opinions are my own and were not influenced by the author or publisher. I was not compensated for this review.*