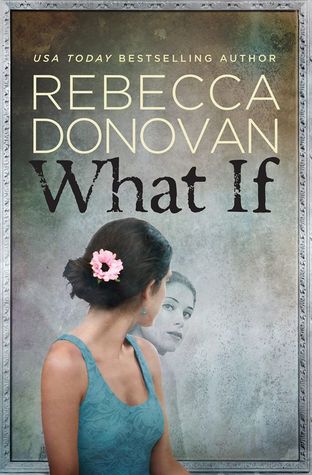 Title: What If
Author: Rebecca Donovan
Series: Stand Alone
Published By: Grand Central Publishing (September 16, 2014)
Source: ARC Copy Provided by the Publisher
(in exchange for an honest review)
Genre: YA Contemporary
My Rating: 4 Stars!
Book Description:
What if you had a second chance to meet someone for the first time?
Cal Logan is shocked to see Nicole Bentley sitting across from him at a coffee shop thousands of miles from their hometown. After all, no one has seen or heard from her since they graduated over a year ago.
Except this girl isn't Nicole.
She looks exactly like Cal's shy childhood crush, but her name is Nyelle Preston and she has no idea who he is. This girl is impulsive and daring, her passion for life infectious. The complete opposite of Nicole. Cal finds himself utterly fascinated-and falling hard. But Nyelle is also extremely secretive. And the closer he comes to finding out what she's hiding, the less he wants to know.
When the secrets from the past and present collide, one thing becomes clear: Nothing is what it seems.
The NA genre is a hard one for me. I use to love it and read every single thing released and then I think I got burned out on it and I found it harder and harder to really love what I was finding.
Very rarely (and sadly) do I pick one up anymore and expect to get a truly unique story and to be blown away by not only my love for the characters but the intricately woven plot line as well. Donovan managed to do just that. She blew me away. Not only was this well written by the mystery behind everything was so well played out. So well concealed until that final moment it was unveiled.
Take in to account that Cal, (A BOY! ) is the main narrator of this story and right there you have something original. Not only that, but the boy rocked. So darn sweet and swoon worthy. The flash backs from childhood memories to the now were so tender and emotional. I adored Nicole and Richelle and my heart went out to both of them. They were adorable and it was heartwarming to see them grow up through each other's eyes.
All of the characters were extremely fleshed out which is also quite rare these days. I felt like I truly knew each one and got to be in their head (of sorts) with each new thing revealed about them.
Even though I guessed early on what was happening and had happened it didn't matter. This was still such a great well written story that I was completely caught up in it until the very end.
This will not be my last Donovan book, not by a long shot.
*All thoughts and opinions are my own and were not influenced by the author or publisher. I was not compensated for this review.*