Welcome to my tour stop for the One More Chance tour.
I am a huge Glines fan and her Sea Breeze series is just so much fun not to mention addicting. So of course I had to jump at the chance to read her latest novel, how could I resist Woods and Harlow?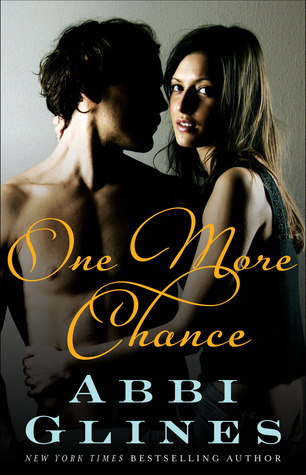 Release Date: September 2, 2014
Publisher: Atria Books
Genre: New Adult Contemporary Romance
Series: Sea Breeze Book 8 and Chance Book 2
Book Description:
Grant Carter did everything in his power to convince Harlow Manning that he was a good guy. More than a smooth-talker and someone she could trust. He had to overcome his reputation as a playboy, and his history with Harlow's half-sister, Nan, a woman with a reputation of her own.
Harlow had taken the chance, falling hard and fast for the guy who thrilled her with his all-consuming desire. After a lifetime of avoiding bad boys like Grant, she had opened herself to the possibilities of love...
But a life-changing secret has torn them apart, and now Grant and Harlow must decide if they have enough fight to make it work - or if the pain of betrayal has permanently destroyed their future.
About the Author:
Since publishing her first novel Breathe in May of 2011, Abbi has also released The New York Times bestselling Seabreeze Series which includes Breathe, Because of Low, While It Lasts, Just For Now and Sometimes It Last, The Existence Trilogy that includes the USA Today Bestseller Ceaseless. New York Times and USA TODAY bestsellers The Vincent Boys and The Vincent Brothers. Last but not least her most popular series to date, Rosemary Beach which includes The New York Times and Wall Street Journal bestsellers Fallen Too Far, Never Too Far, Forever Too Far, Twisted Perfection and Simple Perfection. Her newest book scheduled to be released on December 17th, 2013 is Misbehaving (Seabreeze).
When Abbi isn't locked away in her office typing away she is hauling her kids to and from their many social activities. You could say her second job is the Glines Kids personal chauffeur. It's a rather illustrious job.
I love Abbi's books. If you are looking for a book and an author that can be your go to books for a heart felt story with damaged characters and a beautiful ending you can count on, then Abbi's books are the ones you need to go to.
Her books are always emotional, her men although crass, can always be counted on to be swoon worthy and the woman, always sweet and someone you wished you knew and someone you want to be friends with.
I was a little nervous starting this right after finishing the last book. I didn't want Grant to end up with Nan, I still can't stand her and let's face it, Grant makes some pretty big mistakes but he is still a great caring guy, someone Nan doesn't deserve.
With the bombshell that was the ending of Take a Chance, if I wasn't nervous it would have been a outrageous.
I shouldn't have worried though Abbi came though beautifully with yet another great read that had my emotions all over the place in a very real, very good way.
She not only carried it all out realistically to the storyline but in a way I was very satisfied with in the end.
Once again she has managed to impress me with her writing abilities and leave me wanting more of the story and yet oddly satisfied with it being over and done with as well.
*All thoughts and opinions are my own and were not influenced by the author or publisher. I was not compensated for this review.*